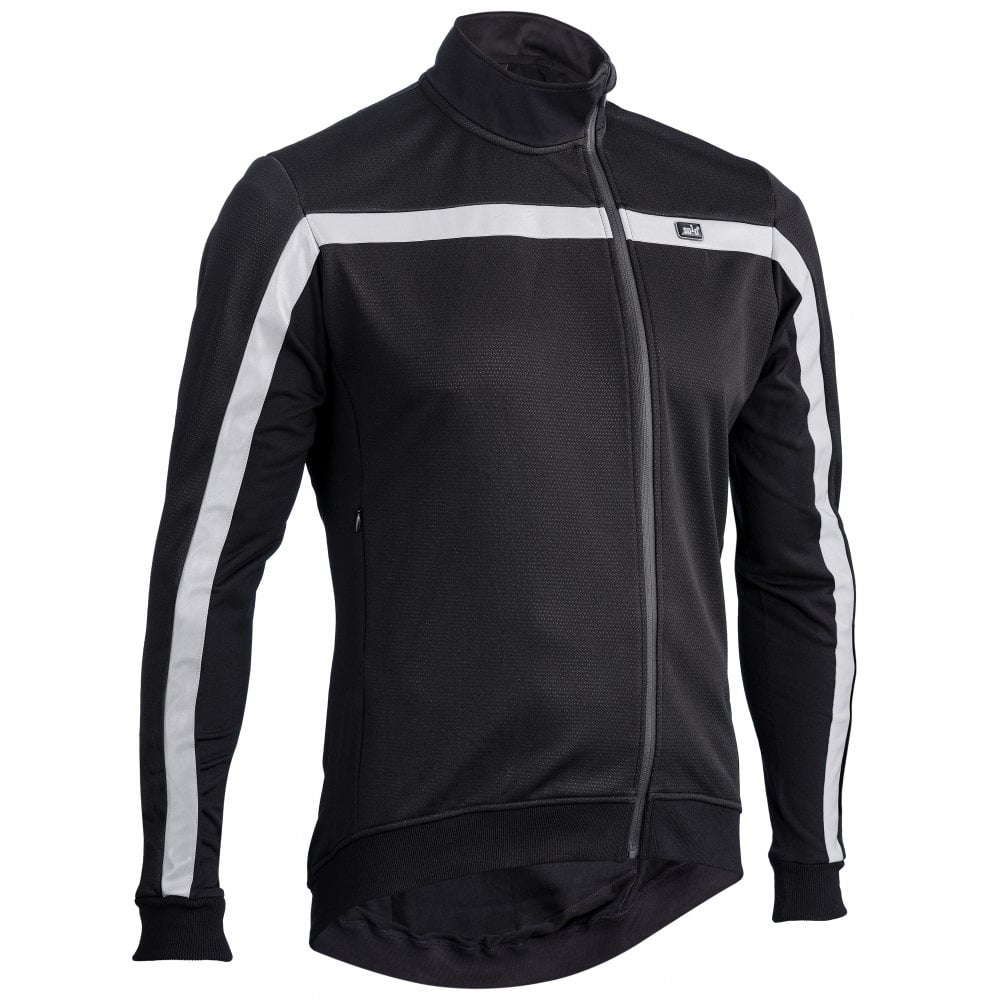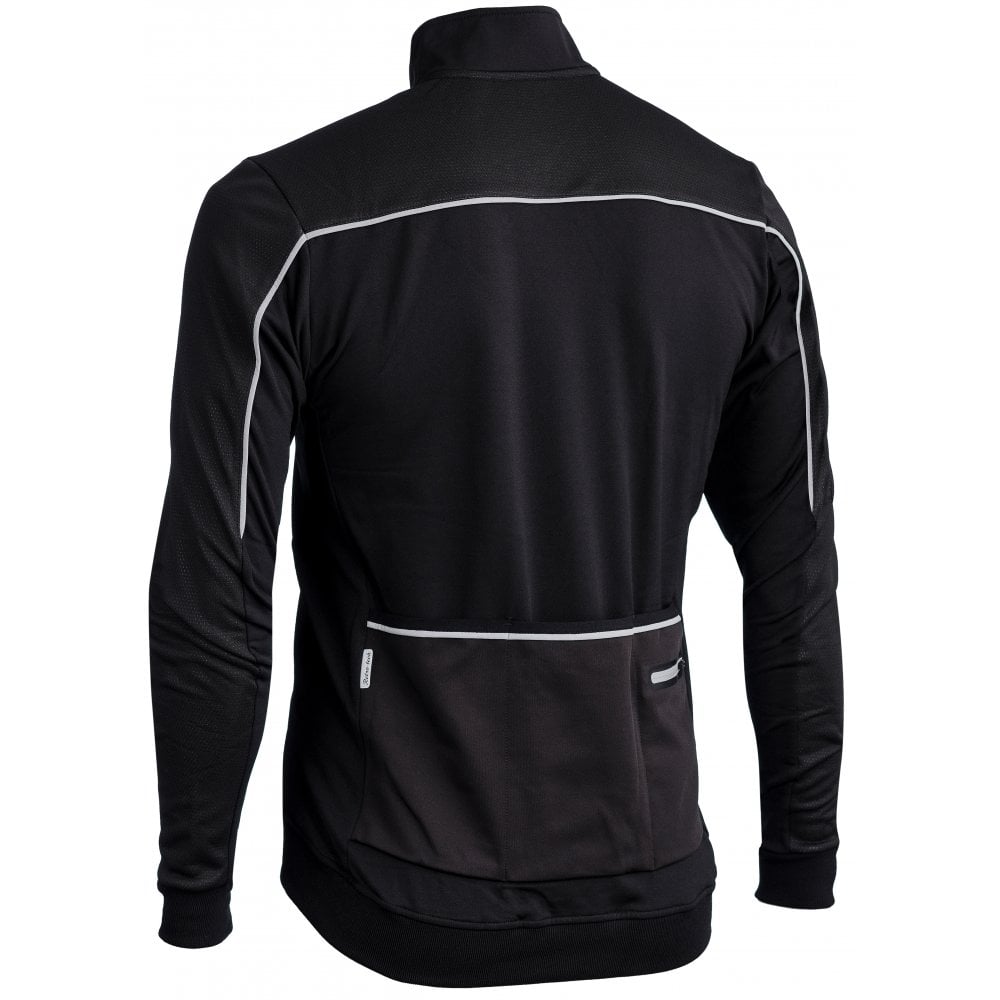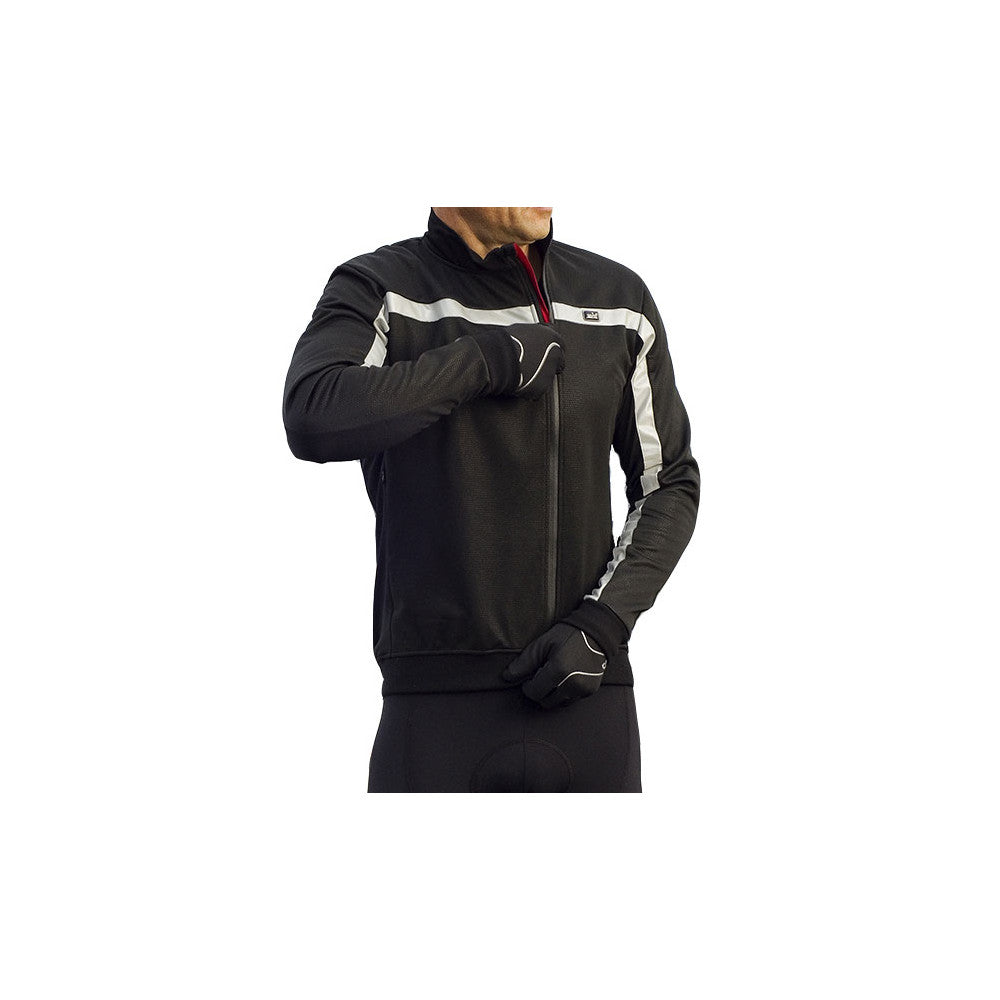 $87.00
$290.00
Solo RT Winter Cycling Jacket
The Solo RetroTech Winter Jacket has been optimised for cold-weather training and racing thanks to its elite cut and plethora of other features that will keep you nice and cozy when you need to get those base miles in your legs.
The torso, shoulders and fronts of the arms are all constructed from super wind-proof and water resistant fabrics to give you maximum protection on even the coldest days.
The inside features a waffle design fleece effect for insulation and dry-wicking comfort. The back panel and the rear of the arms are made with a breathable stretch fabric, ensuring a comfortable fit and no overheating. You'll also find Solo's shaped sleeves are longer than most and have a deep cuff, ensuring a draught free fit with your gloves.
The zipper is offset with a fabric top cover, ensuring it doesn't bunch with other layers you have on underneath. It also features an enclosed weather-proof zip and internal storm flap to lock out the chill.
The rear pockets are made from a waterproof material, protecting both you and their contents from the occasional road spray. In addition, there's a fully waterproofed rear micro pocket for keys or phone.
Reflective detailing on both front and rear keeps you visible, rounding off this really quite staggering all-round winter jacket.
FEATURES
Windproof and waterproof panels on front and top of arms and shoulders
Off-centre weatherproof zip for comfort
Large reflective stripe on chest and arms
Reflective trim on back, rear of arms and 3 rear pockets
Waterproof (lined) rear fob pocket
Concealed side pocket