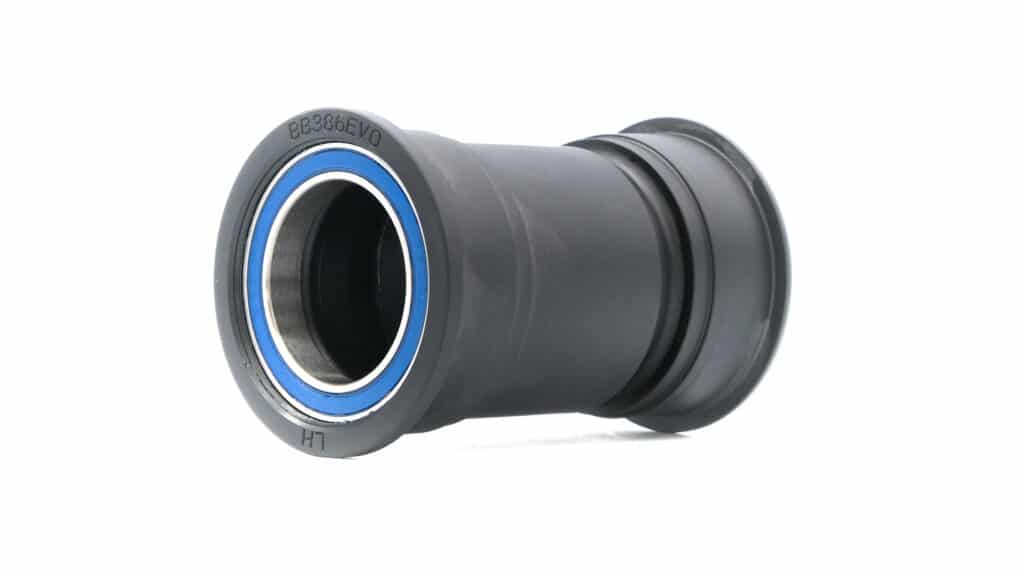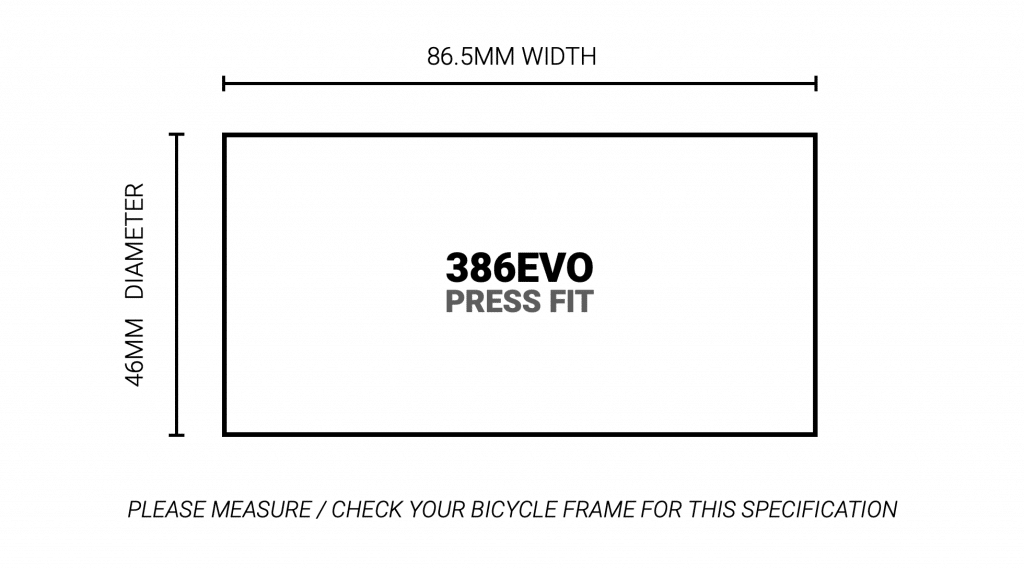 $58.50
Praxis M30 THRU Bottom Bracket - 386 EVO
For installing a 30mm spindle based
Road cranks in 386EVO road frames.   For 30mm Drive/30mm NonDrive cranks
SPECIFICATIONS
Only for 30mm/30mm spindle cranks being installed on a 386EVO road frame
30mm Drive bearing /30mm NonDrive bearing | cartridge bearings
Ceramic version is Grade 5 / ABEC 5 rating
Inject molded cups for pressfit 386EVO
COMPATIBILITY
FRAME TYPE : This specific M30-THRU bottom bracket is made to be Presfit into 386EVO Road Frame.
BEARINGS : Praxis M30-THRU bottom brackets have a 30mm Drive and a 30mm NonDrive Bearing.  
OTHER BRAND CRANKS -READ & FOLLOW YOUR CRANK INSTRUCTIONS
You must read and follow the crank instructions that came with your specific brand and model of crank to determine the correct setup.  Praxis provides 2mm dust covers for each side as base setup, but every brand has its own specific crank setup.  You man need additional spacers depending on your brand crank. So please follow your brand's instructions.   
TOOL : This specific M30 bottom bracket is a press fit and uses a press tool/drift for installation, and a cup-removal tool for removal.  These are very specific tools so talk to your local bike shop if you do not own them. Please read the instructions carefully for installation.
CHECK YOUR SPINDLE MEASUREMENT FOR M30 THRU!
SPINDLE – 103mm or longer for Road