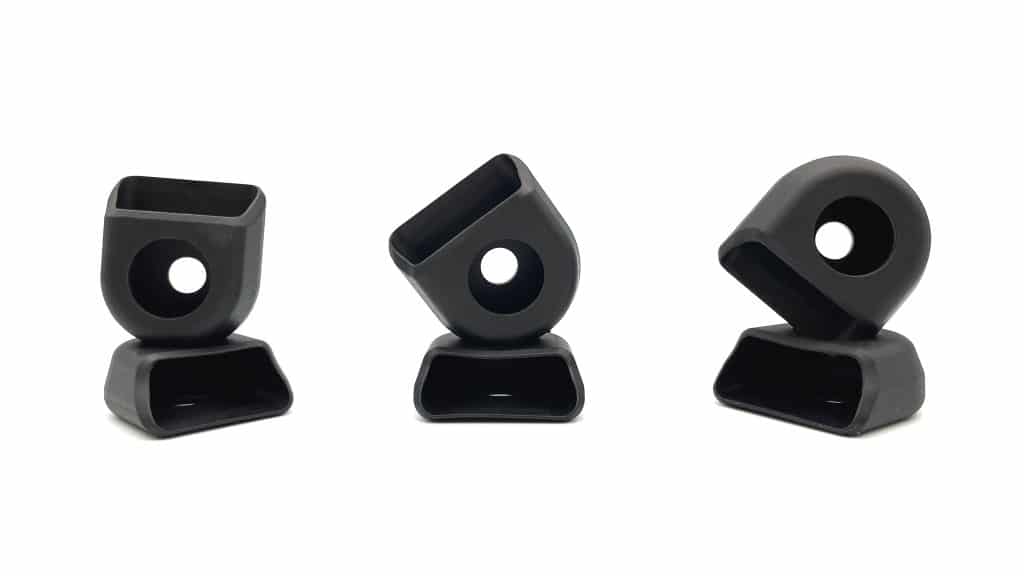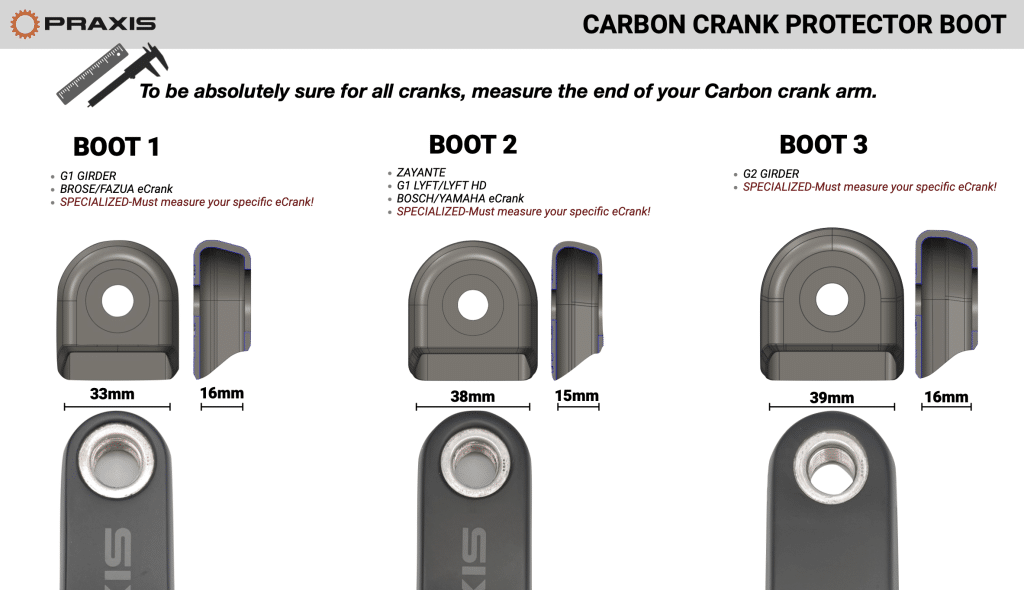 $13.00
Praxis Crank Protector Boots
MEASUREMENT
Very important to measure the end of your specific carbon crank arm.
  Use this Boot Measuring Guide for exact measurements to make sure you get correct boot for your specific crank.
VERSIONS
BOOT #1 : G1-GIRDER CARBON | BROSE/FAZUA CARBON eCrank
BOOT #2 : ZAYANTE CARBON | G1 LYFT CARBON | BOSCH/YAMAHA CARBON eCrank
BOOT #3 : G2-GIRDER CARBON

SPECIALIZED E-CRANKS : You MUST measure the end of your crank arm and use our guide to determine which Boot your specific eCrank needs. There have been arm shape updates over the years so please measure to determine if you need Boot 1, 2 or 3 for your Specialized carbon eCrank.
NOTE
FOR PRAXIS CARBON CRANKS ONLY (These do not fit alloy cranks)
Three different Boots as crank shapes have changed over time. 
Use guide link above to make sure you're ordering correct boots.