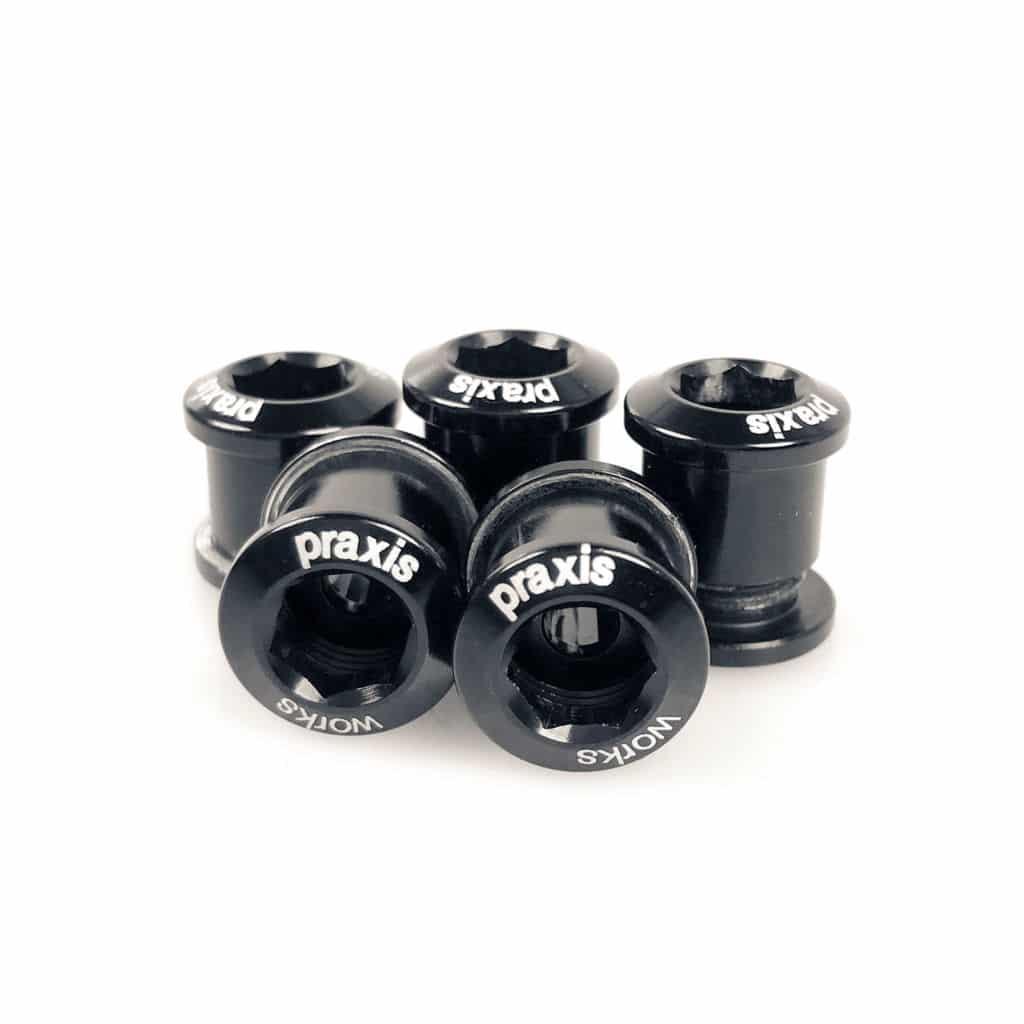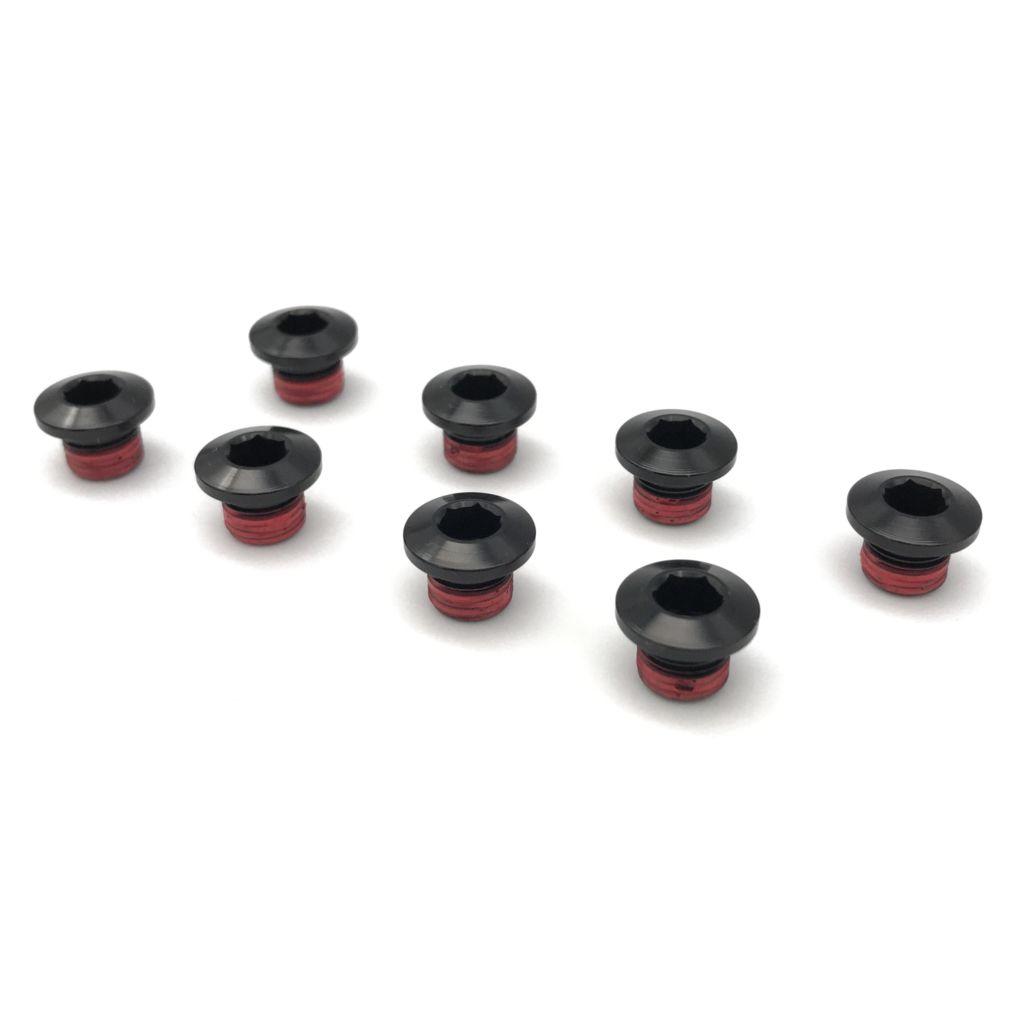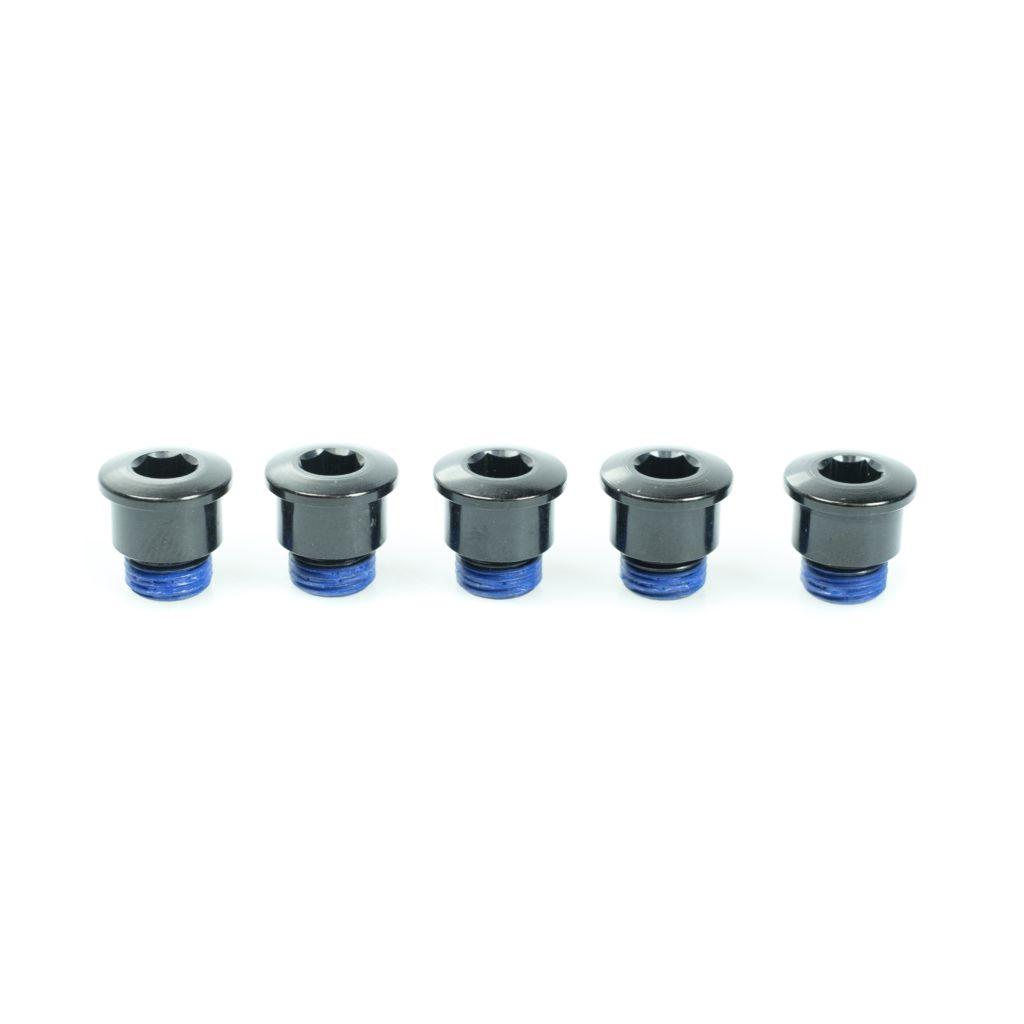 $27.49
Praxis Chainring Bolts
CHAINRING BOLT KITS for a few versions of chainrings available from Praxis.
SPECIFICATIONS
5mm/6mm Bolt Kit

 - For regular 110BCD or 130BCD road ring sets.  5pk of Aluminum | 5 & 6mm Allen |  Torque to 10Nm.  M8.5 x 0.75 spec

X-RING Bolt Kit

- Threaded alloy Allen |  Torque to 10Nm. 8qty M8 male threaded | Specific to the Praxis X-Spider

48/32 110BCD Bolt Kit

- Praxis custom alloy chain ring bolts for 48/32 110BCD set only | Set of 5. These replacement bolts thread directly *into* our 32T from our 48/32 110BCD set.  Must have a Praxis 110BCD crank with our Praxis 48/32 ring set.