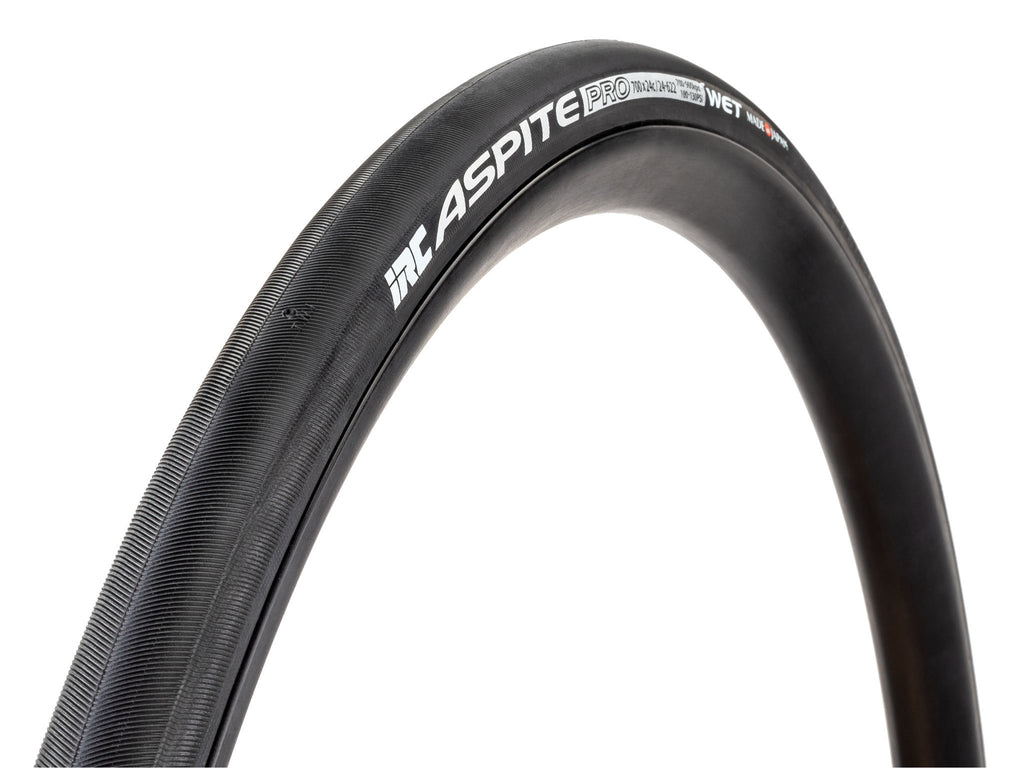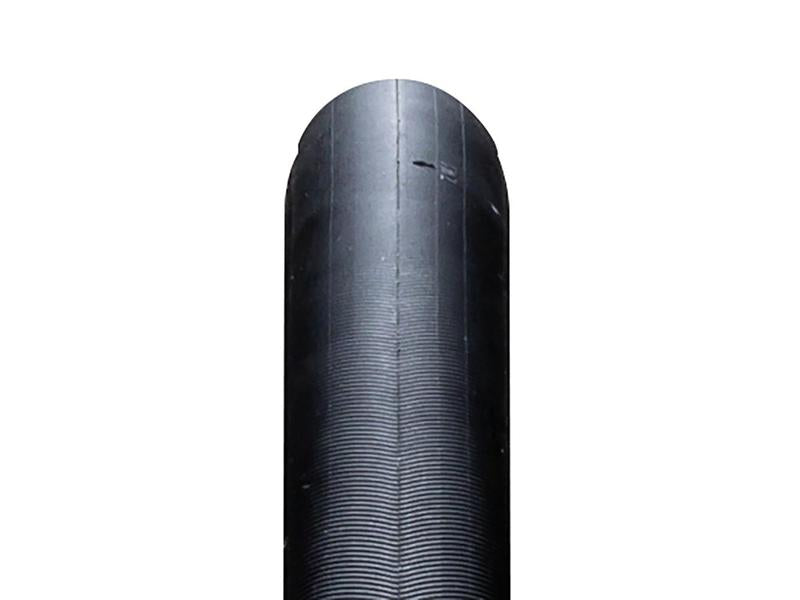 $90.99
IRC Aspite Pro Wet 700x24 Road Clincher Tire
Aspite Pro Wet tires have a tread pattern chock full of siping to direct water way from the tire's contact patch with the road. They also feature our RBCC compound, which provides incredible wet-weather traction. Aspite tires also feature our X-Guard++ anti-puncture layer between the tread and casing that significantly improves durability.
The RBCC tread compound used on the Aspite tires shows a 4 percent reduction in rolling resistance with a 7 percent boost in road grip when compared to our competitors' tires. 
Rice Bran Ceramic Compound (RBCC)
Rice Bran Ceramic is derived from everyday ordinary rice. What we do to it, however, is anything but ordinary. We take rice bran, or the outer husk of an individual rice grain, grind it to a fine powder, mix it with a thermoset resin and super-heat the mixture. After cooling, the resulting material is pulverized to create millions of porous "balls," each covered with semi-rigid spikes extending in all directions. We then knead the ceramic rice bran balls with rubber and mold it into tire tread. Once assembled into tires, the tiny spikes on the surface of the balls grab the road surface, increasing traction, while the pores wick water from the road surface and create a larger tire-to-road contact patch. 
X-Guard ++
If you are looking for durable tires, look no further than our X-Guard line-up. X-Guard ++ provides bead-to-bead sidewall protection combined with a 40 x 40 TPI anti-puncture protection barrier. X-Guard tires have as much as 40 percent more cut resistance when compared to conventional tires.
Aero ++
All Aspite tires have "aero" fins along the beads that create a smooth transition from rim to tire, reducing air drag. This unique feature reduces air drag by as much as 4 percent when compared to conventional tires.
| IRC NO. | SIZE | BEAD | INFLATION | WEIGHT |
| --- | --- | --- | --- | --- |
| 387391 | 700x24 | ARAMID | 100–130 | 205g |