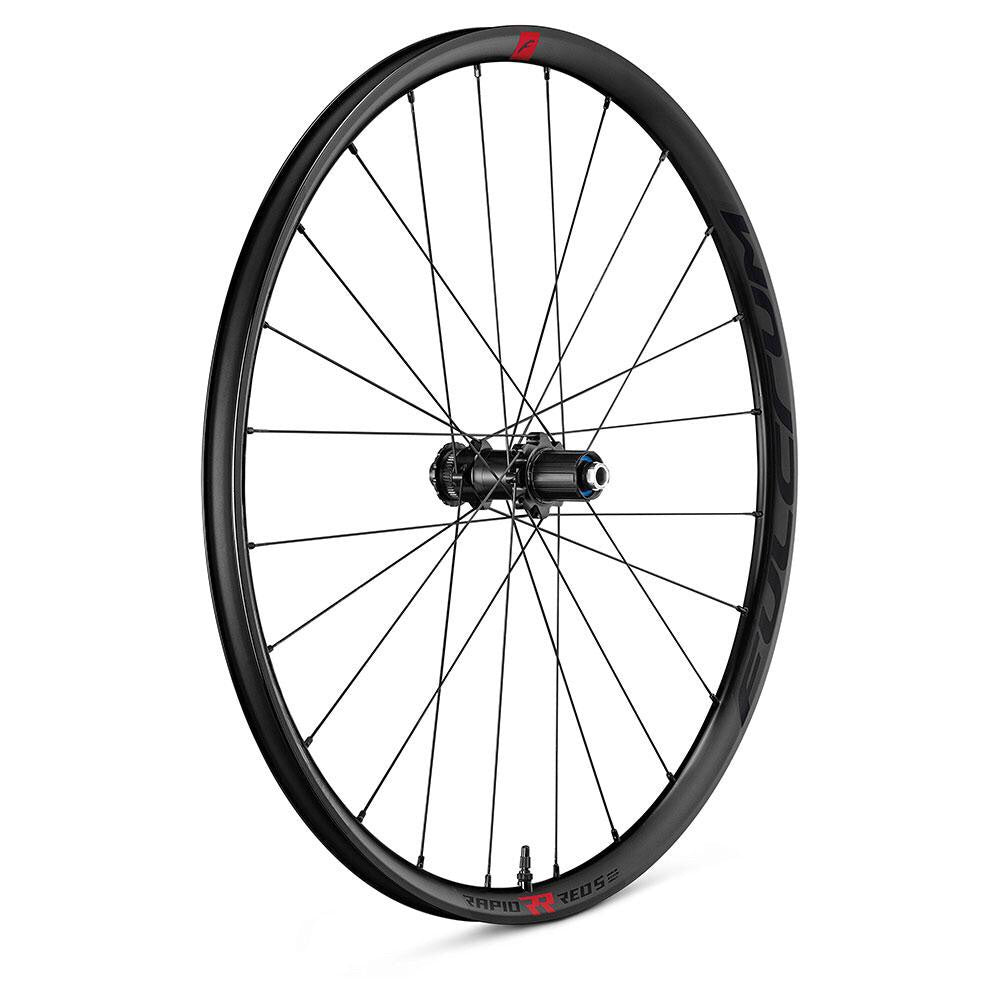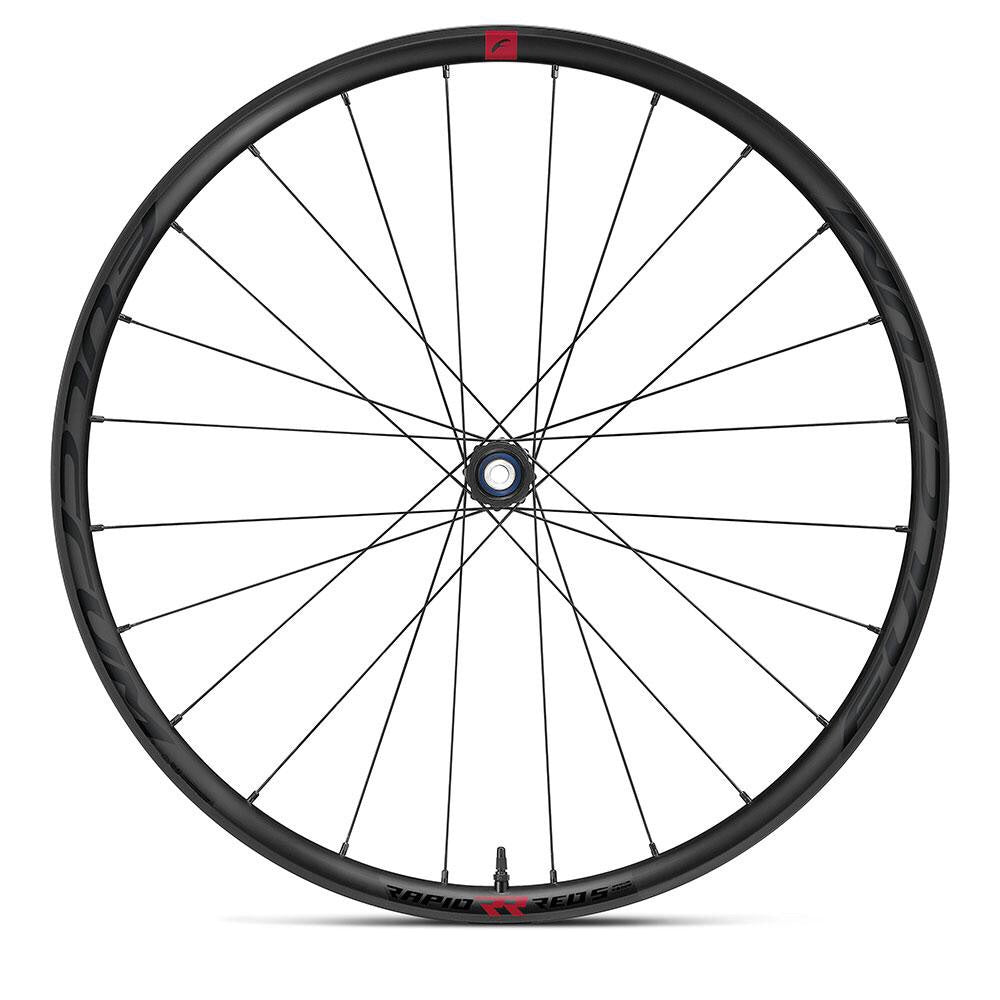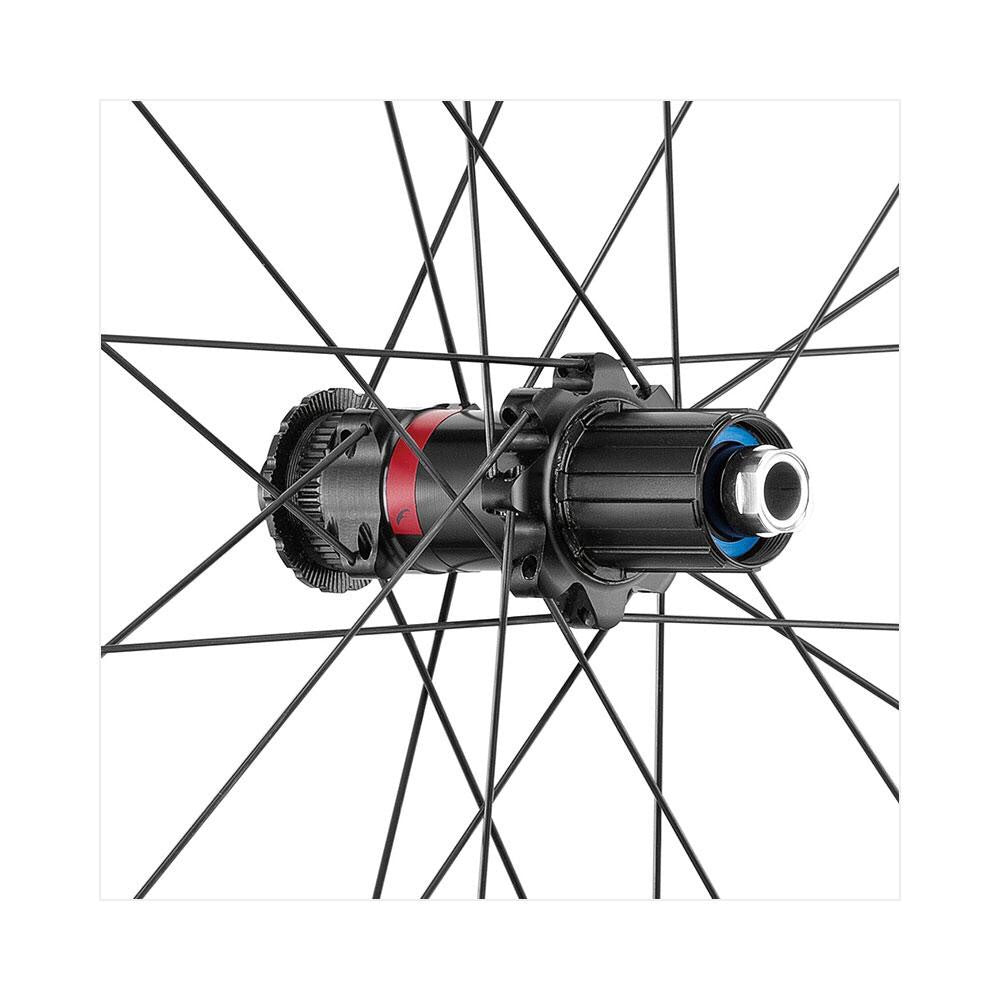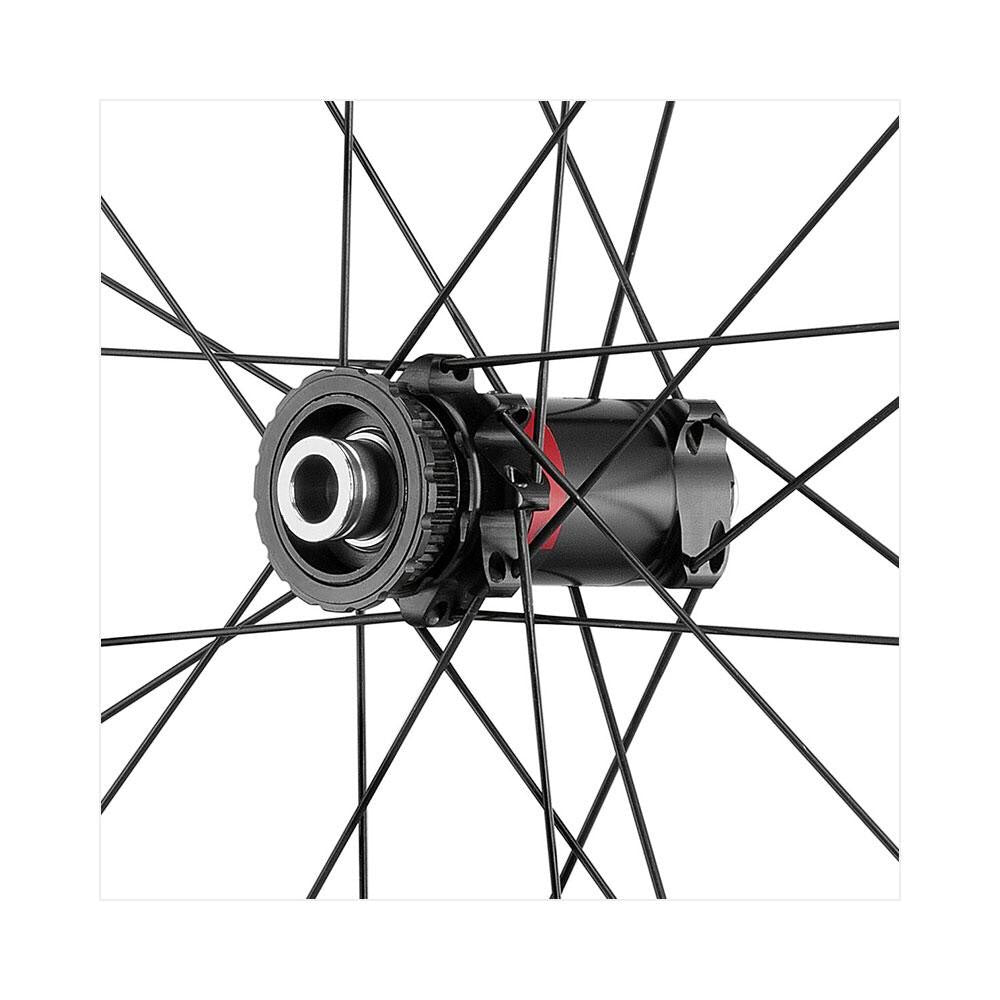 $550.00
Fulcrum Rapid Red 5 650b Gravel Wheelset
When you're planning to leave the tarmac behind for a while, the "Road Plus" is an option for serious consideration. 

Fulcrum's Rapid Red 5 DB 650B wheels enable you to benefit from all the advantages of bigger tyres on your usual frame; inspired by mountain bike versions, these offer greater air volume, with perfect knobs for more technical dirt tracks.

The "Road Plus" is the epitome of all of this: The 27.5" diameter combined with the specially-designed tyre - even wider, at 40 to 60 mm - keeps the total wheel diameter to 28", despite the thicker tyre.
With a greater volume of air and better traction, they offer greater comfort and safety even when tackling really challenging sections, so you can push the boundaries even further.
These tyres naturally complement the features of the Rapid Red 5 DB 650B wheels, which start from a tubeless ready inner channel with a width of 23 mm coupled with a low, ultra-resistant 24 mm rim, the same as its "big" sister, along with the 24 straight-head spokes supported by a solid aluminium hub - ideal for taking on even the most challenging adventures with ease.

Long distances, dirt and dust are no match for the Rapid Red 5 DB 650B, a wheel created for big trips which comes into its own when the going gets tough.
Plan your route and set your mind on your next goal - your Rapid Red 5 DB 650B wheels will be your faithful companion, comfortable and reliable, light and precise. 
This, fundamentally, means freedom.
Features
| | |
| --- | --- |
| tyre type | 2-Way Fit Ready (for clincher and tubeless ready) |
| tyre size | 650b |
| discipline | B-ROAD (Gravel) |
| ASTM categor | 2 |
| weight | 1660 g |
| rim material | Aluminum |
| rim material details | R2-Milling |
| profile height | Low |
| rim height | Front and rear: 24 mm |
| | |
| --- | --- |
| rim width | 28 mm  |
| inner rim width(channel) | 23 mm |
| tyre width | From 30 to 46 mm (28") |
| braking system | Disc brake |
| braking surface/brakes options | AFS DISC BRAKE OPTION |
| front axle compatibility | HH12-100 |
| rear axle compatibility | HH12-142 |
| front wheel spokes | 24 |
| rear wheel spokes | 24 |
| | |
| --- | --- |
| spokes: material | Stainless steel, double butted |
| spokes: profile | Rounded, straight pull |
| nipples | Aluminum |
| front hub | Aluminum, oversize flange |
| rear hub | Aluminum, oversize flange |
| bearings | Adjustable Cup & Cones bearing system |
| others | Reflective stickers, Aluminum axle |
| Weight limit | 120 kg (comprising cyclist, bike, equipment and luggage) |
| FWB options | HG11, XDr, N3W |