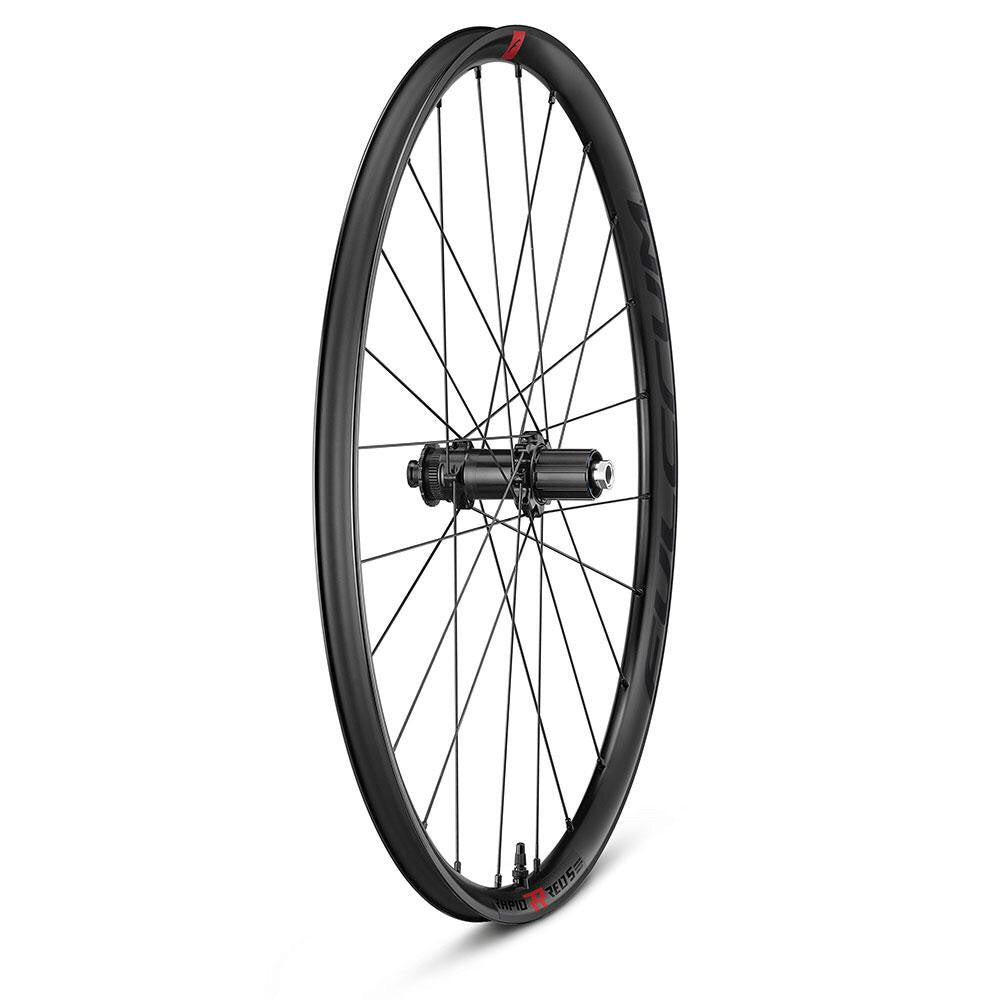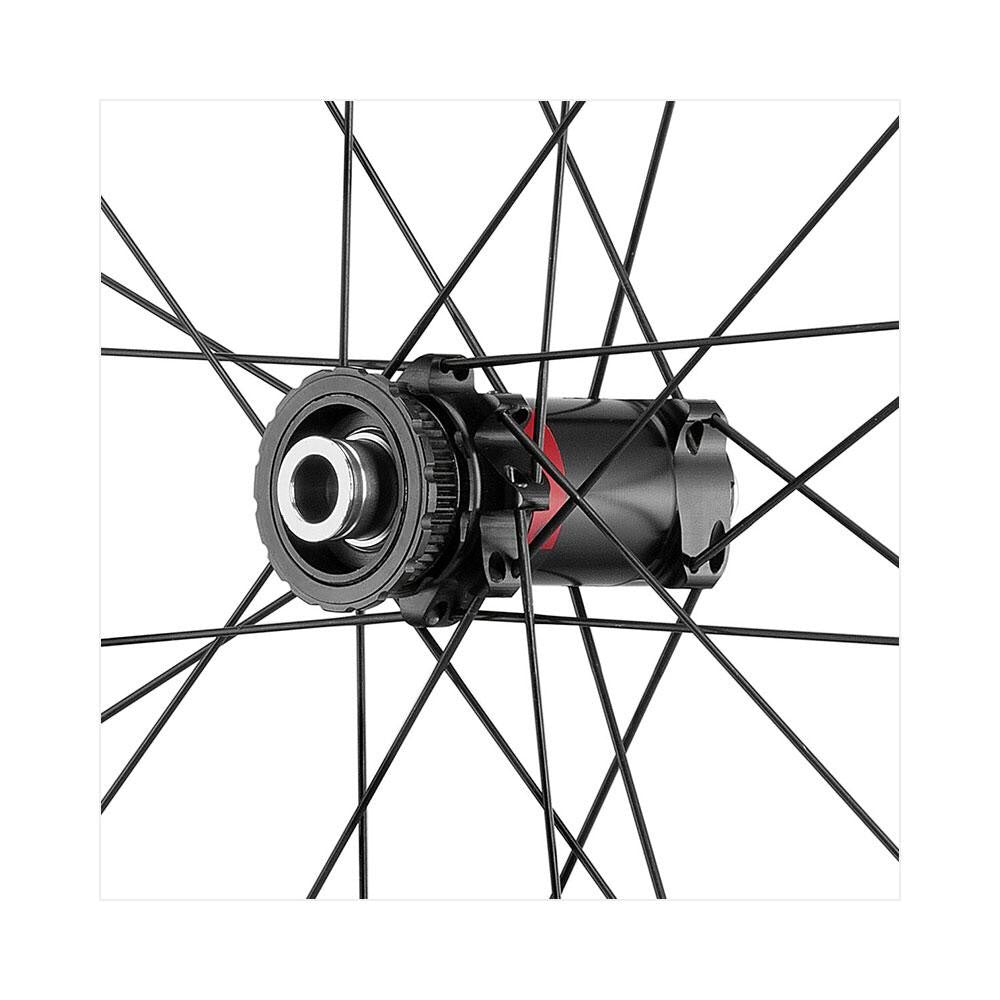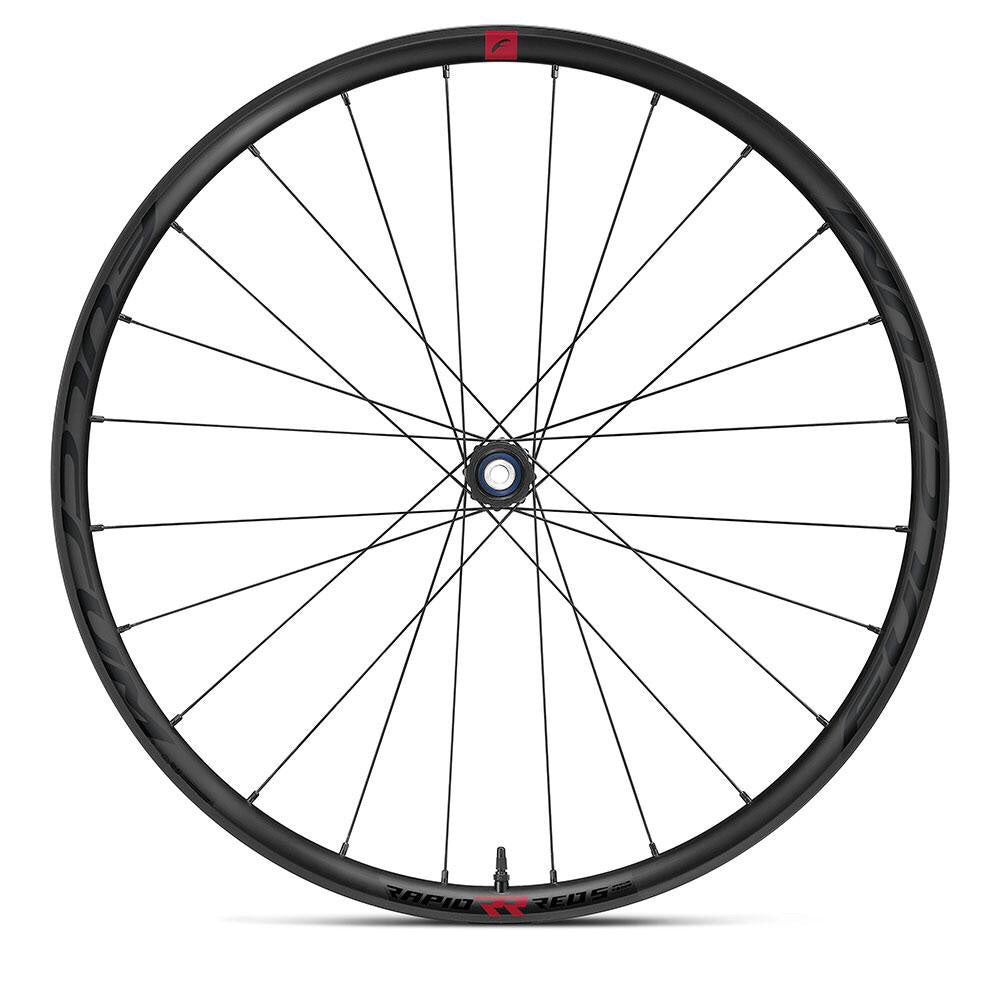 $550.00
Fulcrum Rapid Red 5 700c Gravel Wheelset
Bikepacking? Unsupported bike races? Breaking free from the limits of tarmac roads? Unpaved tracks, exciting journeys, trails and new horizons...

There are many ways of interpreting something that - far from being a new trend enjoyed by the few - has become a different way of enjoying cycling chosen by many. For some, it represents a new way of putting themselves to the test, while for others, it is an alternative choice that offers a world of new possibilities.

B-Road or "gravel" bikes are all this and more, and the Rapid Red 5 DB wheel has been designed and developed by Fulcrum for this kind of riding.

Whilst developing the Rapid Red 5 DB, Fulcrum's R&D department has brought together all the experience and technical expertise gained while creating racing bike wheels, drawing on this to design a model for use on surfaces other than tarmac. 
Unpaved roads, paths and dirt tracks call for a wider inner channel - 23 mm in this instance - with a low, ultra-resistant 24 mm rim, to cushion blows and deliver superb ride comfort, regardless of the stresses to which it is exposed.

The profile of the wheel enables tubeless ready tyres of between 33 and 46 mm to be fitted, with an extensive range of set-ups that can be adjusted in accordance with the type of tracks to be ridden. The 24 straight-head spokes are supported by a solid aluminium hub, ideal for tackling rough terrain and for taking the slightly higher weights of a bike that is ready to go on a journey.

Get ready to start dreaming about your next trip: check your equipment, get your lights ready, and take all the time you need. Your Rapid Red 5 DB wheels will be your faithful companion, comfortable and reliable, light and precise. 
This, fundamentally, means freedom.
Features
| | |
| --- | --- |
| tyre type | 2-Way Fit Ready (for clincher and tubeless ready) |
| tyre size | 700c |
| discipline | B-ROAD (Gravel) |
| ASTM categor | 2 |
| weight | 1760 g |
| rim material | Aluminum |
| rim material details | R2-Milling |
| profile height | Low |
| rim height | Front and rear: 24 mm |
| | |
| --- | --- |
| rim width | 28 mm  |
| inner rim width(channel) | 23 mm |
| tyre width | From 30 to 46 mm (28") |
| braking system | Disc brake |
| braking surface/brakes options | AFS DISC BRAKE OPTION |
| front axle compatibility | HH12-100 |
| rear axle compatibility | HH12-142 |
| front wheel spokes | 24 |
| rear wheel spokes | 24 |
| | |
| --- | --- |
| spokes: material | Stainless steel, double butted |
| spokes: profile | Rounded, straight pull |
| nipples | Aluminum |
| front hub | Aluminum, oversize flange |
| rear hub | Aluminum, oversize flange |
| bearings | Adjustable Cup & Cones bearing system |
| others | Reflective stickers, Aluminum axle |
| Weight limit | 120 kg (comprising cyclist, bike, equipment and luggage) |
| FWB options | HG11, XDr, N3W |