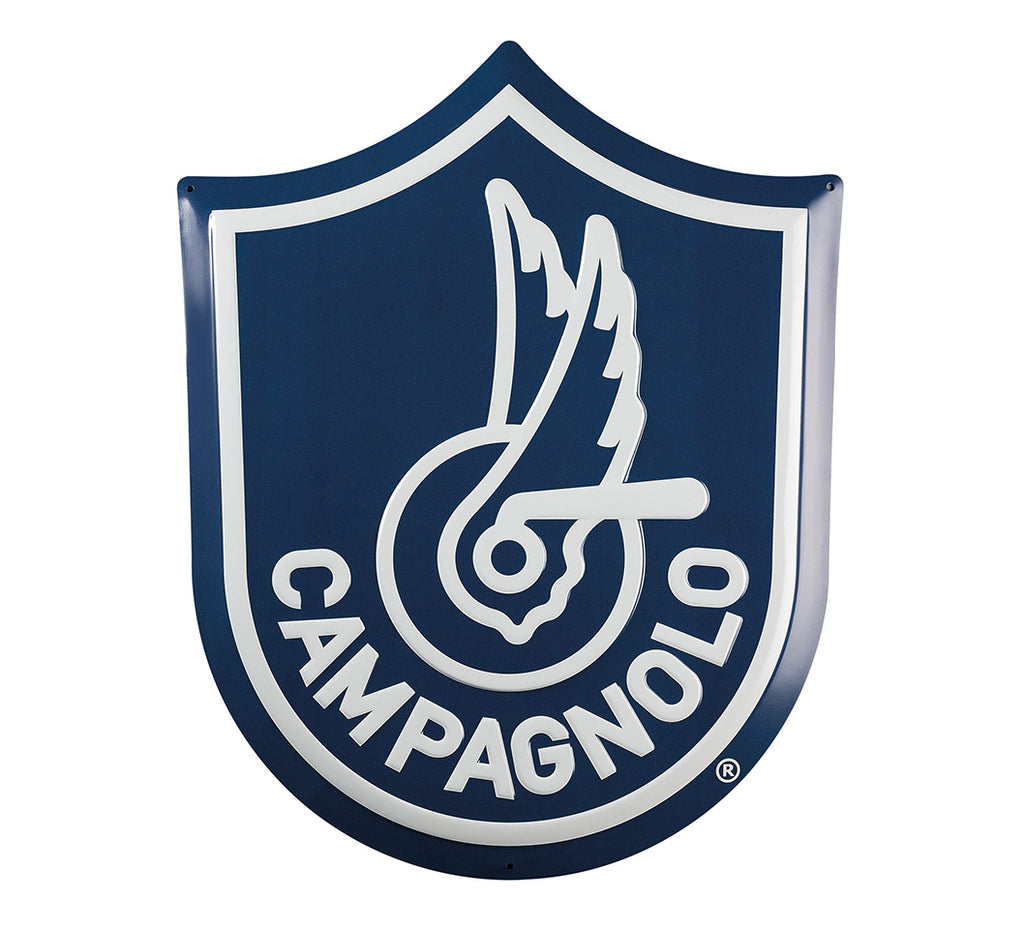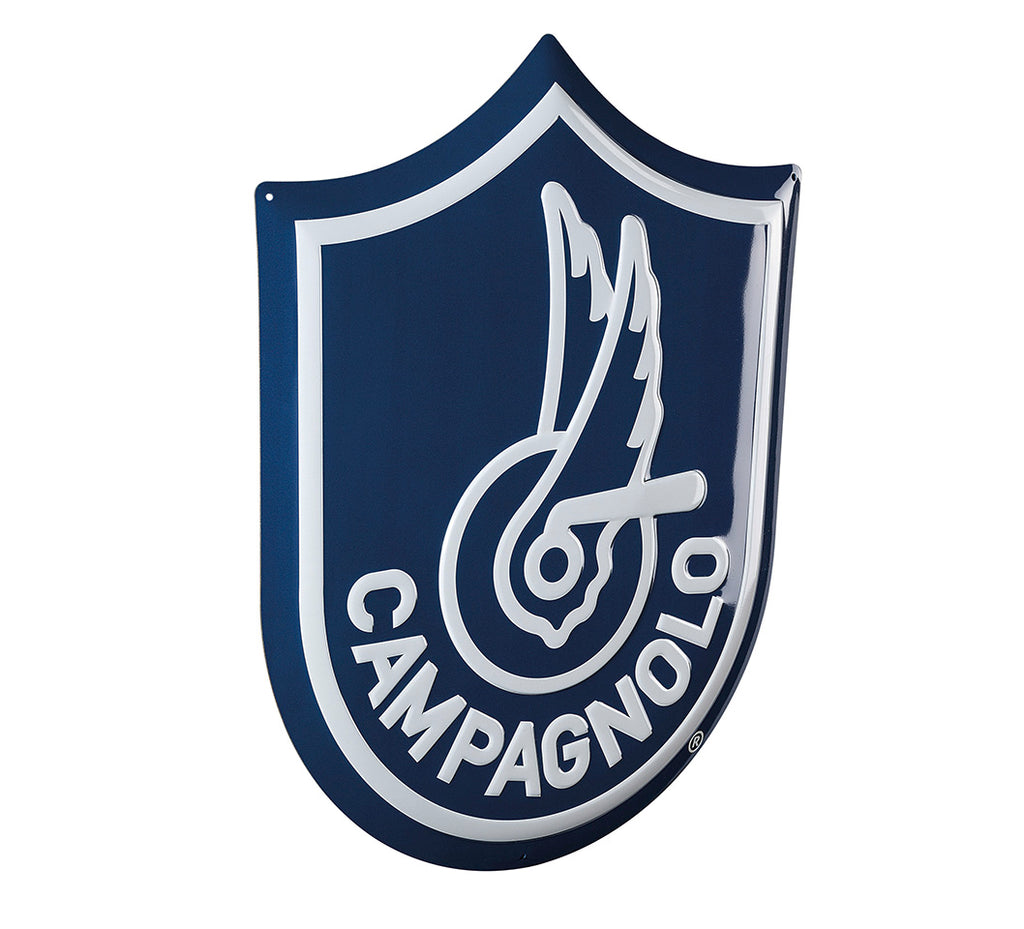 $58.95
Campagnolo Vintage Shield Signage
The Campagnolo shield is perhaps the most iconic and loved logo in the company's over 80 year history and the Campagnolo Vintage Shield Sign is a fantastic way to display ones love of cycling in addition to the brand he or she loves.
The brand Campagnolo's long and prestigious history is one that evokes emotion amongst cyclists not only for the fine products past and present that bear its name but also for the ideal that it represents. The concept of authentic cycling culture, by cyclists for cyclists, born in the epicenter of competitive cycling...is all embodied by the Campagnolo brand and symbolized by its famous logos. By showing this brand one declares not only to love its products but also to be of a similar mindset, a fanatic of true and authentic cycling culture. There are many ways of showing one's appreciation of this ideal and the Campagnolo Vintage Sign does just that.
The elegant metallic signage has been carefully molded into a beautiful 3D design with the same attention to detail that goes into all Campagnolo products. Hang the Campagnolo Vintage Shield with pride and show just how deep your love for the most beautiful components for the most beautiful sport is.