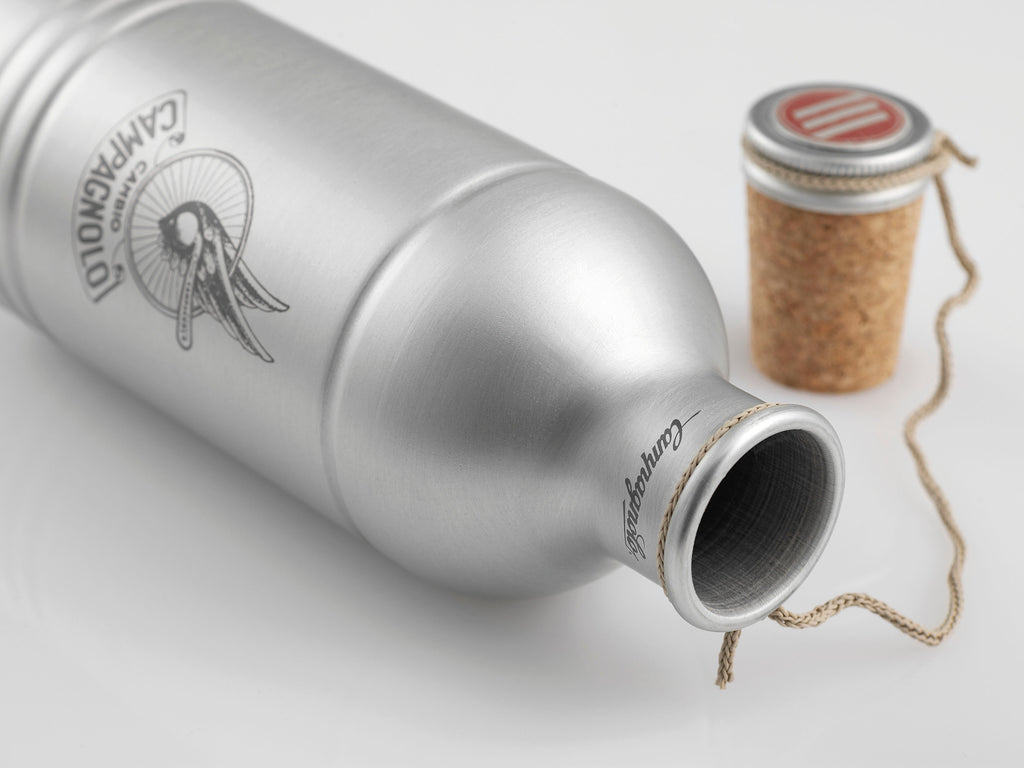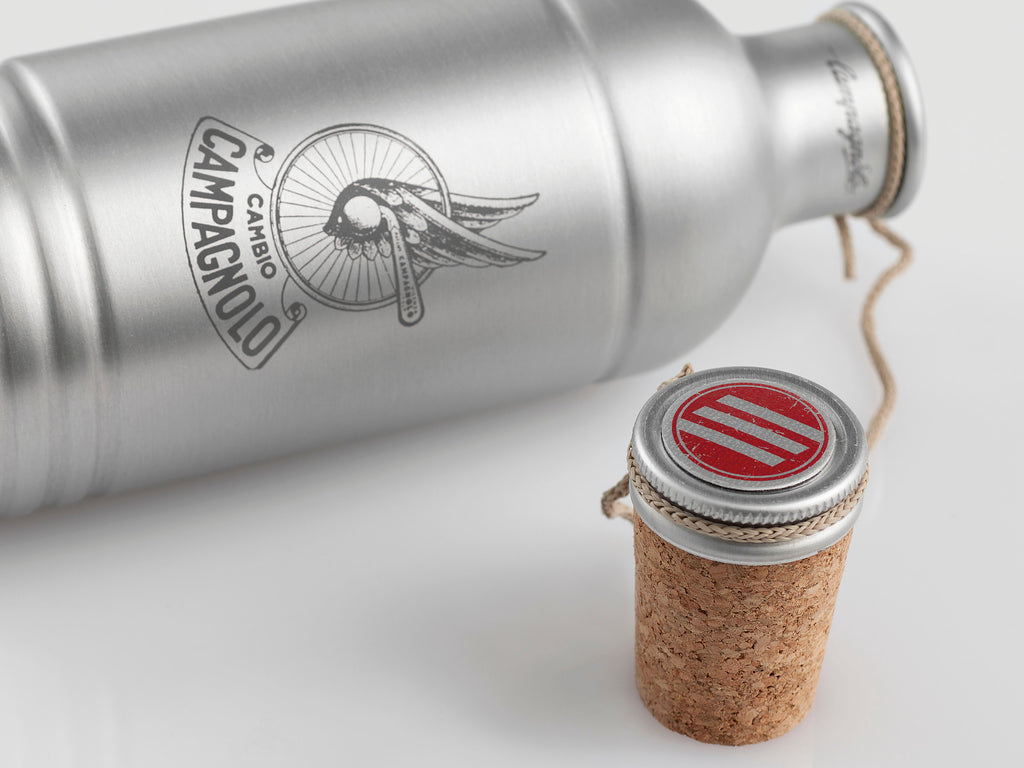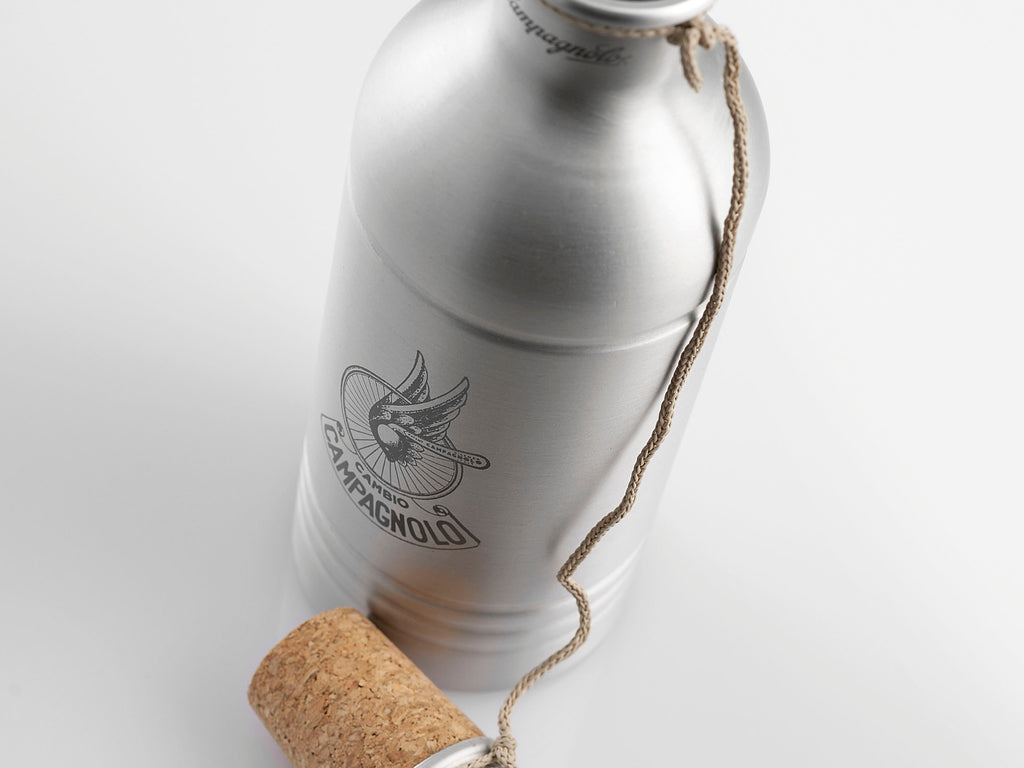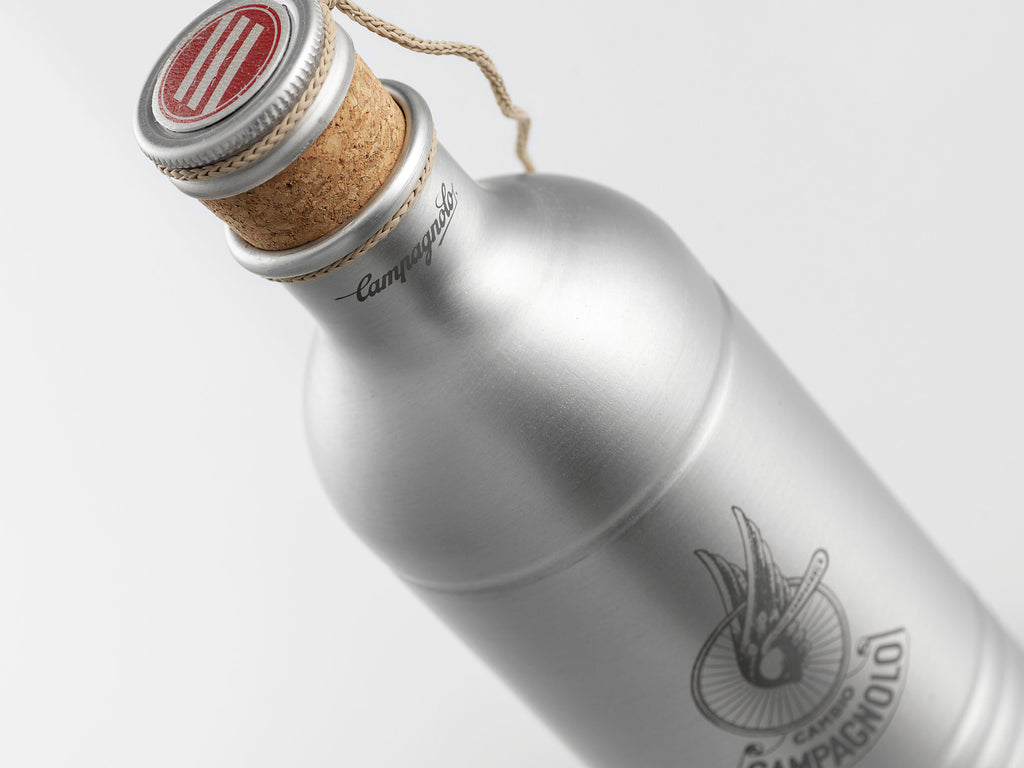 $49.95
Campagnolo Vintage Aluminum Bottle
Constructed of aluminum
Weight: just 120 gr
An elegant and timeless look and feel
Classic winged wheel logo
Capable of holding 600ml of liquid
Satin finish
Cork top
There is a bottle for every occasion and Campagnolo aims to make a quality solution just for you, no matter how you choose to stay hydrated.
With its long standing and prestigious history Campagnolo is not only a fitting part of the vintage movement, it is a fundamental part. As such what better way to top of your vintage, Campagnolo clad steel bike than with the CAMPAGNOLO VINTAGE ALU BOTTLE.
Surprisingly lightweight the metal bottle tips the scales at a mere 120gr and is capable of holding 600ml of liquid. Whether you choose to use yours on your bike at your next vintage event or simply display on your desk or shelf, all will know well about your sophisticated taste in cycling's finest componentry thanks to the classic winged wheel logo so loved by Campagnolo fans the world over.
The bottle is constructed of aluminum and boasts a satin finish for both a lightweight construction as well as an elegant and timeless look and feel. Its internal treatment renders the bottle extremely safe and within both the EUROPEAN CE and AMERICA FDA regulations.
The cork top is attached to the bottle via a small string and is as effective as it is authentic to the time period it strives to emulate.