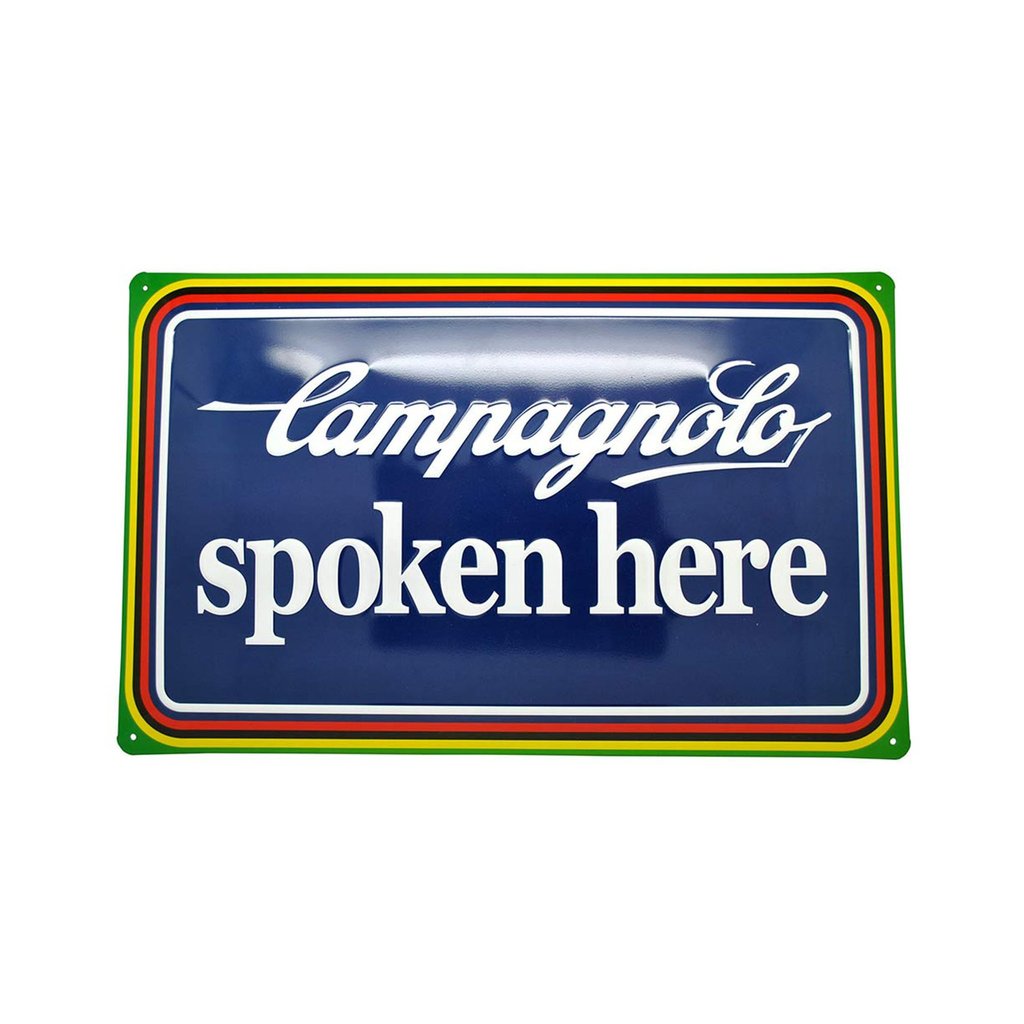 $58.95
Campagnolo Spoken Here Tin Signage
"Campagnolo Spoken Here" is a claim that is more profound than would seem upon simply reading the phrase. Originally this phrase was applied to local bike shops around the world to publicize that behind that sticker or sign was a shop who carried Campagnolo quality components and wheels. The sign, along with the phrase, came to symbolize much more...that not only were there fantastic products available, but also a competent mechanical turning the wrenches. It meant that the shop employees were as crazy about cycling as the clients they served and that the common language of road cycling could be spoken in a safe haven inside the shops doors.
Now, also you can show that your house, garage, store or office is a Campagnolo safe haven, by displaying that you too speak Campagnolo by displaying the same classic Campagnolo Vintage Sign in the "Campagnolo Spoken Here" design.
The elegant metallic signage has been carefully molded into a beautiful 3D design with the same attention to detail that goes into all Campagnolo products.The 3D design couples with an extremely detailed paint job to bring about a vintage reproduction that is beautiful in and of its own but also significant for what it represents. Put one on your wall and show that you speak Campagnolo too.
- Dimensions 260mm(h) x 410mm