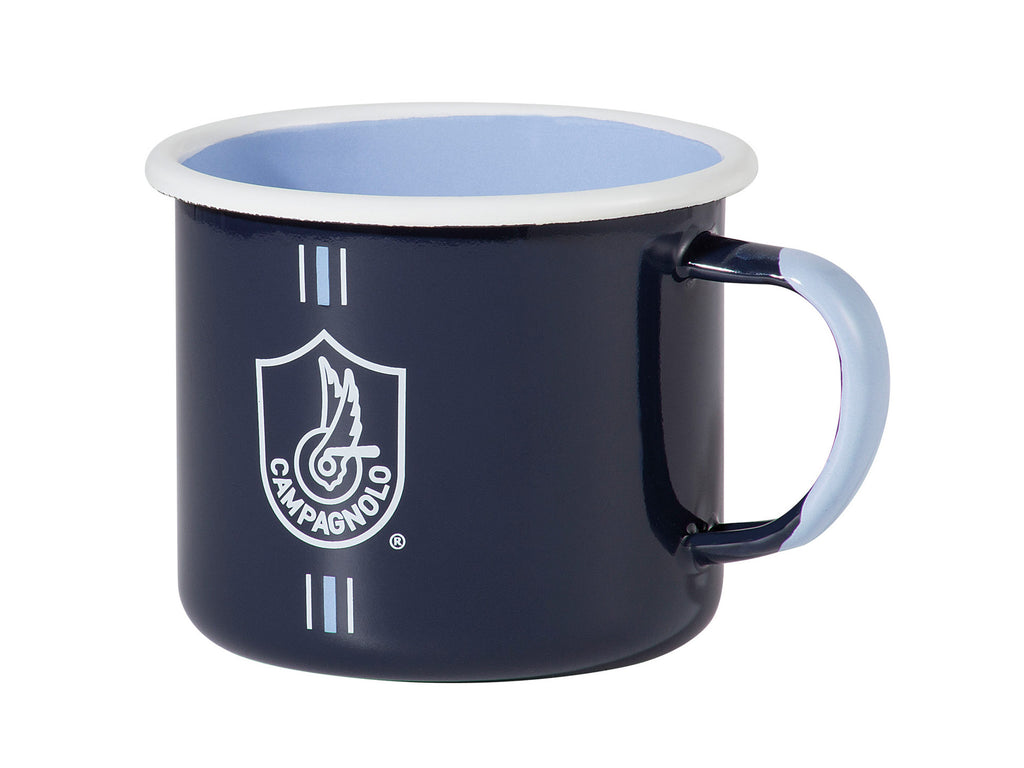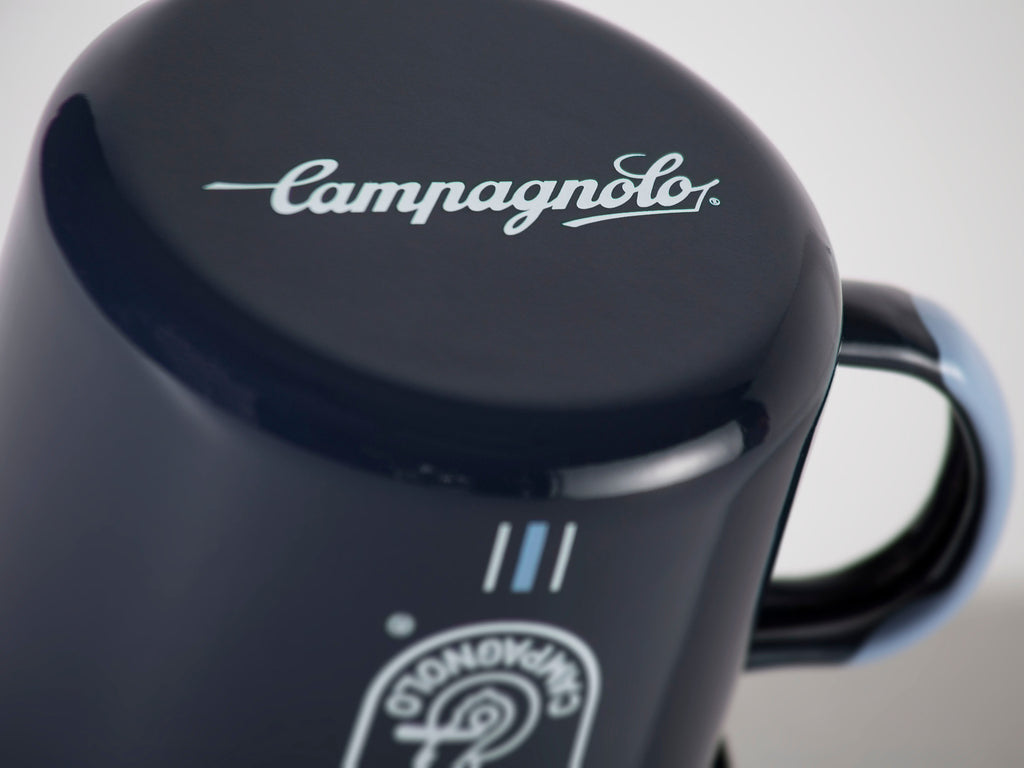 $36.50
Campagnolo Coffee Mug
Whether you need some caffeine before heading out on that long ride or something to warm you up after those bitter winter training miles the Campagnolo Coffee Mug is the right tool for the job for the discerning cyclist.
The retro look in terms of form meets the traditional logo and colorway of Campagnolo to make for an extremely authentic mug.
Completely handmade, every mug is unique thanks also to its imperfections.
Made in extremely durable enamelware, baked at over 850°C, this mug is not only great looking but resistant for all cooking situations and is dishwasher safe.
Make special each one of your day in full Campagnolo style with the Campagnolo Coffee Mug.
Handmade, every imperfection gives it its uniqueness 
Traditional Logo and Colorway 
Made in extremely durable enamelware-
Resistant for all cocking situations
Baked at over 850° 
Perfect for your home and workplace 
Some kind of food and beverage can stain the enamel 
You can use the enamel ware on the induction cooker, gas and electric stove, in the oven, in the bonfire, in fridge and freezer 
Do not use abrasive cleaning pads or gritty soap powders 
Do not use damaged enamelware for hot food and beverages 
Do not use in the microwave
Do not use vinegar to clean