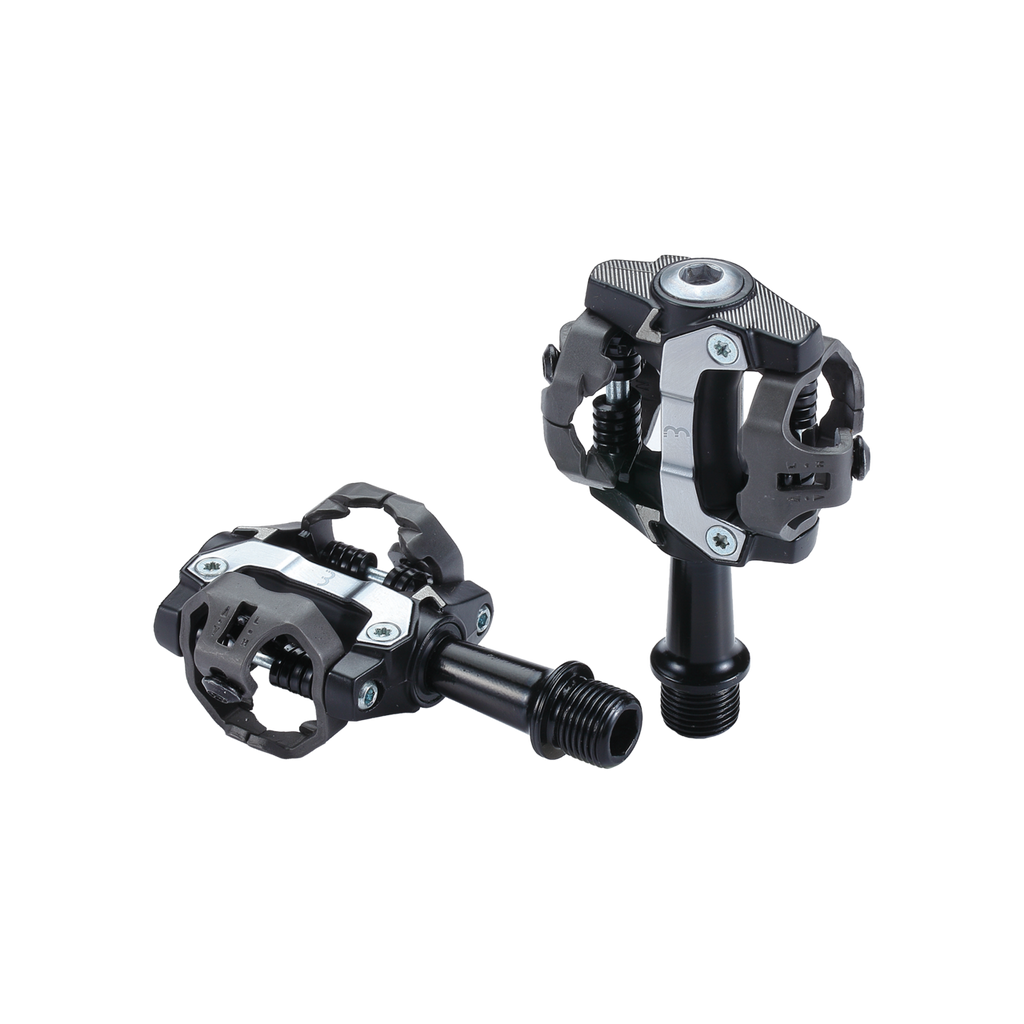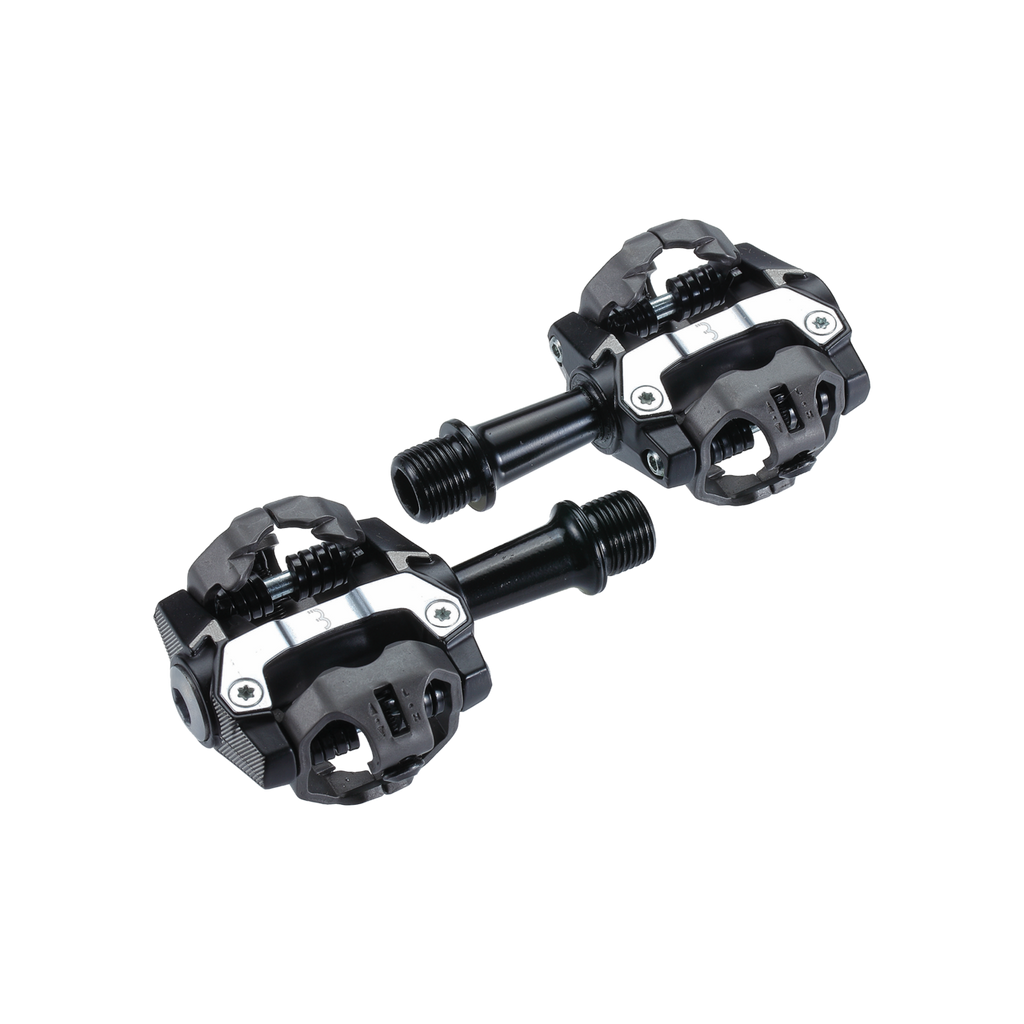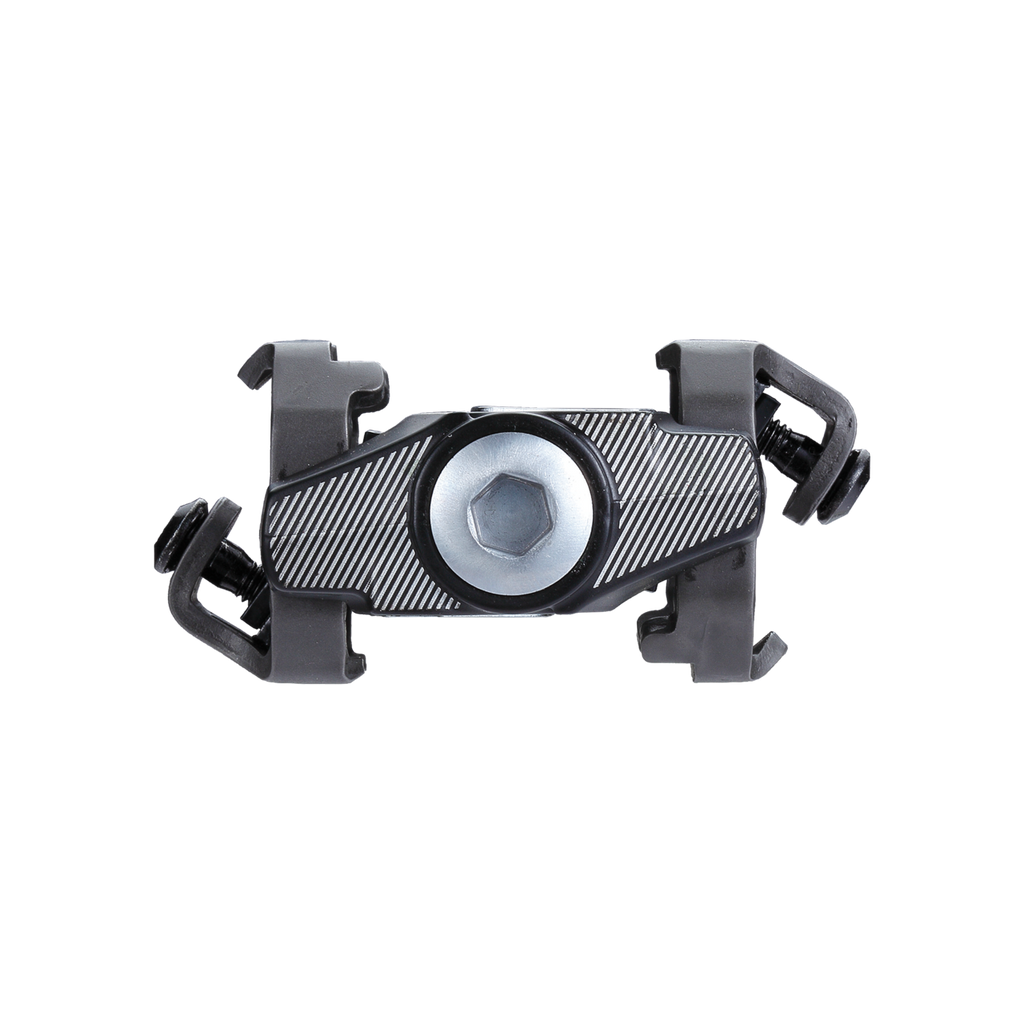 $46.50
$92.95
BBB Cycling ForceMount BPD-14
ForceMount MTB Pedal - 20% OFF

Feel confident on every single trail. The ForceMount makes every ride so much more comfortable. Adjustable tension allows everybody to adjust their pedals to their own preferences and the open design makes shedding mud a breeze. The Heavy duty ForceMount is ready for all your extreme adventures, are you ready?
SPD compatible MTB pedal.
Adjustable tension.
Fast clip-in / clip-out mechanism.
Open design for easy mud release.
Stainless steel body reinforcement.
CNC-machined CrMo-axle.
Sealed plain bearing on crank side, cartridge bearing on the outside.
SPD-compatible BBB Click & Go cleats included.
Weight: 294 grams.
Colour: black.